We make games for all sorts of platformrs... Mobile, desktop, browser.... The rise of html5 and webgl aswell as the fall of plugins, unity player and flash player have combined forces to make browser development difficult to say the least. But, due to our pure aweomeness - we have conqured all these roadblocks and issues! We have crushed the Webgl incompatibilites and thus are proud to announce our First game on Newgrounds:
SUPER MUZZLE FLASH
http://www.newgrounds.com/portal/view/661131
---
Put your lightning-speed reaction skills to the ultimate test!
Super Muzzle Flash is a new spin on the old shooting gallery, only... you can't see until you shoot! Tap to shoot, shoot to see. See a ghost, shoot 'em down. CONTROL YOUR FIRE! You might hit a Civilian by accident!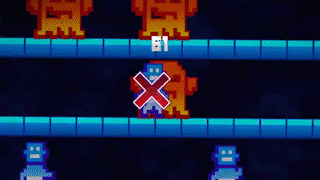 ---
Our game is also available on the Android and iPhone - so If you digg, get the app!